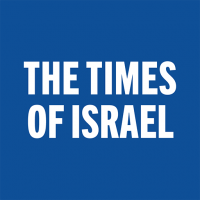 timesofisrael.com
— 1+ hour, 55+ min ago
Protesters against overhaul begin forming defense group after right-wing attacks
timesofisrael.com
...group said its goal was to "create a determined group of people who can reach the conflict points at demonstrations and prevent violence," the Walla... ...Minister Itamar Ben Gvir to advance plans for the formation of a National Guard under the far-right minister's control.... ...One member of the civil defense group wrote that it was formed in response to Prime Minister Benjamin Netanyahu's agreement with National Security...

france24.com
— 17+ hour, 4+ min ago
Morocco treads fine line between courting Israel, Palestinians
france24.com > en > live-news
...administration of then-US President Donald Trump.... ...The North African country normalised its ties with Israel in December 2020, part of a series of deals known as the Abraham Accords, backed by the... ...A case in point is the royal palace's reaction after the opposition Islamist Justice and Development Party (PJD) "deplored" the Foreign Minister... ...Yet Moroccan journalist and writer Jamal Amiar argues that "having relations with Israel and supporting the Palestinian cause are not mutually exclusive...

yahoo.com
— 9+ hour ago
Russian Ally Warns Putin: Don't Visit?or You'll Get Arrested
yahoo.com > news
...The International Criminal Court (ICC) issued a warrant for Putin's arrest earlier this month over alleged war crimes in Ukraine, particularly his... ...The ruling party of Armenia has warned that if Russian President Vladimir Putin comes to Armenia, the country will have no choice but to arrest him... ..."If Putin comes to Armenia, he should be arrested? It is better for Putin to stay in his country," Gagik Melkonyan, deputy of the Armenian National... ..."Moscow considers absolutely unacceptable the plans of official Yerevan to accede to the Rome Statute of the International Criminal Court against...

jpost.com
— 4+ hour, 19+ min ago
We must keep the memory of the Holocaust alive - opinion
jpost.com > opinion
...At the center of Old Munich is Marienplatz, the Town Hall Square whose buildings and monuments date back 500 years.... ...Every morning at 11 o"clock, the colorful Bavarian figurines of the Neues Rathaus, the New Town Hall at Marienplatz 8, move mechanically in a circular... ...The New Town Hall dominates the Marienplatz and this is the first building I pass.... ...I do not know that the Glockenspiel scene I am viewing represents a tournament event held on the occasion of the marriage of Duke William V and Renate...

cnn.com
— 9+ hour, 58+ min ago
Netanyahu is backed into a corner. Here's what he may do next
cnn.com > middleeast
...When Israeli Prime Minister Benjamin Netanyahu announced his decision to delay a controversial plan to weaken the country's judiciary on Monday... ...allowing the prime minister to make his address as protesters from both sides rallied simultaneously for the first time in weeks.... ...Diana Buttu, a Palestinian-Canadian lawyer and a former spokesperson for the Palestine Liberation Organization, told CNn's Becky Anderson on Tuesday... ...A security crisis would reorient the government's attention, said Yohanan Plesner, president of the Israel Democracy Institute in Jerusalem, whether...

arabnews.com
— 9+ hour, 56+ min ago
King of Jordan assures Lebanon's foreign minister of nation's ...
arabnews.com > node > middle-east
...of Jordan assures Lebanon's foreign minister of nation's support for country and its people. - They also discussed bilateral ties, and the plight... ...- Business & Economy" data-color="d85229">AI could replace 300m jobs globally: Goldman Sachs. - Business & Economy" data-color="d85229">Aramco JV... ...Jordan's King Abdullah II met Lebanese Foreign Minister Abdallah Bou Habib at Al-Husseiniya Palace on Wednesday.... ...Secretary-General of the Gulf Cooperation Council Jassem Mohamed Albudaiwi has condemned in the strongest terms Israeli settlers" storming of Al-Aqsa...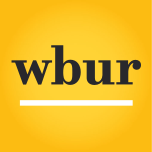 wbur.org
— 20+ hour, 53+ min ago
What's at the root of Israel's democratic crisis
wbur.org > onpoint
...Add WBUR to your morning routine. Israelis across the country are protesting against Prime Minister Benjamin Netanyahu.... ..."Everybody started to realize how much it could touch and roll back the kinds of progress Israeli society has made in recent decades," Scheindlin... ...Yaniv Segal, a leader of the Pink Front, a group of young activists in Israel who have protested against Prime Minister Benjamin Netanyahu.... ...Dahlia Scheindlin, public opinion researcher and international political strategist. Fellow at Century International. Columnist at Haaretz....

jpost.com
— 47+ min ago
US officials soft peddle crisis with Netanyahu, say Israel's a key partner
jpost.com > diaspora
..."Our commitment to Israel is ironclad and steadfast, and that will continue to be the case," State Dept. spokesperson Vedant Patel told reporters... ...United States officials tried to soft-pedal the Biden administration crisis with Israel as a "dispute with friends" even as it insisted that Prime... ...US National Security Council spokesperson John Kirby said on Wednesday, "We'd like to see decisions made that are in keeping with a consensus of... ...reporters at the White House briefing....

jpost.com
— 4+ hour, 18+ min ago
Israeli TV: A scary bride, a funny woman and spies
jpost.com > israel-news > culture
...A police detective (Hisham Suliman) who doesn't believe in anything supernatural investigates various crimes committed by these women.... ...Kan 11's new series, The Malevolent Bride, is running on Sundays after the news on Channel 11 and it's scary and fun.... ...Everett, Arsher Ali, Tom Bateman and David Threlfall.... ...by the wonderfully awful Jackson Lamb (Gary Oldman)....

aljazeera.com
— 4+ hour, 29+ min ago
'Friends': White House downplays Biden-Netanyahu public spat
aljazeera.com > news
...Washington, DC -- The White House has played down the apparent tensions between US President Joe Biden and Israeli Prime Minister Benjamin Netanyahu... ...White House national security spokesman John Kirby stressed on Wednesday that Biden and Netanyahu are "friends" who have known each other for nearly... ...The US president added that he will not invite Netanyahu to the White House in the "near term"....